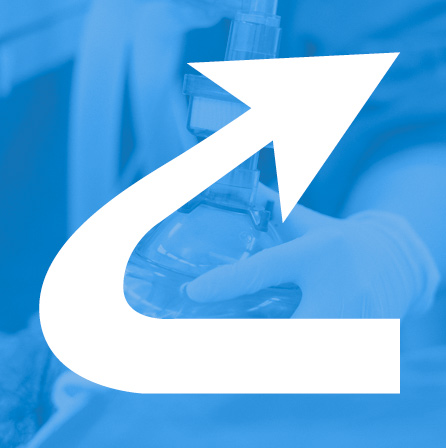 President's message June 2017
President's Messsage June Website 2017
Hello IFNA colleagues and friends. We have had a busy time since my last President's message and I apologize that it has been so long for me to provide you an update, but I wanted to wait until all the main activities of May 2017 had been completed. Here is brief overview of IFNA's activities. Please let me know if you have any questions.
The G4 Alliance: Global Alliance for Surgical, Obstetrics, Trauma and Anesthesia Care
As many of you know, in October 2016 I was elected to a 3-year term on the G4 Alliance Board of Directors. Prior to that time, the G4 Board was in a temporary structure.   In January, the new permanent Board had its first meeting and I found out I was a candidate for Treasurer. After the vote, I was elected to the Treasurer position and have begun my work with the Alliance. We have monthly conference calls and have revised the strategic plan. Pascal Rod, IFNA ED, serves on the membership committee for G4. He and I recently attended the G4 Permanent Council meeting in Geneva on May 20th and I also attended the following two days of G4 board meetings as well as the G4 event held the evening of opening day of the World Health Assembly. The event was titled "From Commitment to Action: Partnerships to Strengthen Surgical and Anaesthesia Care for All." It was very well attended and you can find more information on this event and future events at: http://www.theg4alliance.org/
International Council of Nurses (ICN)
As I write this message, I am currently in Barcelona. Pascal Rod and I have attended the 3-day meeting of the ICN CNR as an organizational affiliate, as well as the ICN Congress.   The ICN motto for this meeting is: "Nurses at the Forefront Transforming Care". It is the largest ICN Congress yet with 8200 attendees. IFNA has hosted an exhibit booth at this meeting for the first time since before the 2000 World Congress. We have handed out many copies of our standards, taken requests for our model curriculum and also received information for contacts of attendees wanting our help to start or strengthen the nurse anesthesia specialty in their country. Our Hungarian partner PCO, Zoltan Revhegyi, exhibited with us for 3 days to promote our 2018 Budapest Congress, and our Spanish colleagues have been very valuable in helping to staff our booth and answer questions.
IFNA History Book Task Force
I worked with co-chairs Sandra Ouellette and Betty Horton to finalize the plans for the second IFNA History Book Task Force meeting. The meeting will be held at the American Association of Nurse Anesthetists (AANA) office in Chicago, Illinois, USA. The meeting dates are July 14 and 15. Sandy, Betty, and I are also meeting on July 12 with the AANA archivist to review more documents and prepare for the meeting. Task force members Hermi Lohnert, Pascal Rod, and Susan Caulk will join us in Chicago. The committee is very excited to be documenting the history of global nurse anesthesia. Additionally, of the meeting evenings, the IFNA Task Force will have dinner with the AANA Board of Directors. We thank the AANA Board of Directors for supporting our meeting in their national headquarters.
Consortium for Universities for Global Health (CUGH)
As you may already know from the picture on our website, I served as a member of the surgical eco-system panel at the Consortium of Universities for Global Health (CUGH) annual meeting in Washington, DC. The G4 Alliance was one of the sponsors of the surgical ecosystem workshop and it was very well attended. There was a great response to my presentation on IFNA, our mission/vision, what we are doing to help educate nurse anesthetists, our APAP program, and our standards of education and practice. I networked with physicians from many countries who were complimentary of their nurse anesthetists and stated a need for more nurse anesthetists or were interested in working with us to begin training nurse anesthetists. I have shared our standards and model curriculums with several organizations and physicians. I look forward any opportunity to move our profession forward.
IFNA Officers/Executive Committee/CPC Committee/ Education Committee/Practice Committee Meeting
From May 11-13th, IFNA held its Spring meetings. The location was Budapest which gave us an opportunity to tour our Congress Center location and nearby hotels. Thank you to our wonderful Country National Representatives (CNR) and committee members who work very hard and contribute much to the IFNA. An additional thank you to our Hungarian Association of Nurse Anesthetists for their wonderful hospitality and hard work toward our upcoming Congress June 18-20, 2018, Budapest.
European Society of Ananethesiologists (ESA) Meeting
In a few weeks, we will be sending 3-4 IFNA representatives to meet with the ESA. These meetings occur twice a year and help to build rapport and communication between our organizations. Thank you to Ingrid Andersson, Jaap Hoekman, Marianne Riesen, and Pascal Rod for representing IFNA, and to Marit Vassbotten Olsen who has also served as an IFNA representative to these meetings.
Inquiries and Communication
As always, I am receiving and answering many questions about the IFNA. It is good that our colleagues are interested in us and excited about the work we do. Again, I want to thank our Country National Representatives and committee members for your support and work for IFNA. Without each and every one of you, IFNA would not be able to make a difference through communication, fellowship, education, and practice. We are blessed to know one another and to be in this great profession.
I am honored to serve as your IFNA President. I am doing my best to promote nurse anesthesia on the global level. Our work with the G4 Alliance has resulted in increased communication and collegiality with representatives of the World Federation of Society of Anesthesiologists. Dr. Adrian Gelb, G4 Secretary and I hope to convene a small group of representatives from both of our organizations to begin working together on common interests. Let's keep communicating with one another and stay tuned for more to come!
Upcoming IFNA Meetings
The Congress Planning Committee and Officers will be meeting in Budapest in November.
There will be a full board meeting (all CNR) and committee meetings in May 2018, just prior to the start of our World Congress. Registration for the World Congress should be open in September. Please encourage your friends, family, and colleagues to join us in the beautiful city of Budapest! For congress updates and to register for our newsletter please go to: www.wcna2018.com
I hope to see you all in Budapest, June 18-20, 2018!
Respectfully submitted,
Jackie