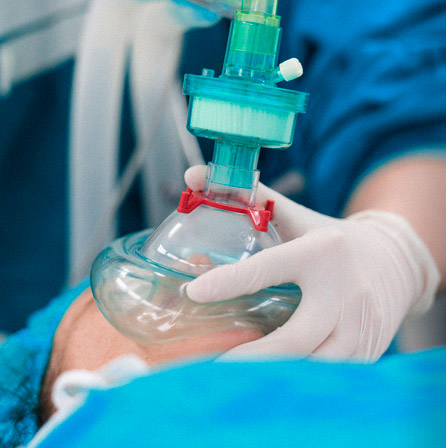 Application for grant 2021
New Grant available for
 Nurse Anesthesia education school or program
 Application Deadline January 31, 2021
Applications are being accepted for nurse anesthesia schools or programs (programs) interested in applying for IFNA Accreditation.  One programs will be selected to complete the accreditation process which requires completion of all steps in the written procedure for accreditation as outlined in the International Federation of Nurse Anesthetists Anesthesia Program Approval Process (APAP) Operational Policies and Procedures (2017).  See: https://ifna.site/ifna-accreditation-program/approval-process-for-nurse-anesthesia-programs/
The selected program will be required to pledge to meet the IFNA Educational Standards for Preparing Nurse Anesthetists (2016)(https://ifna.site/ifna-accreditation-program/approval-process-for-nurse-anesthesia-programs/)andsubmit the curriculum and related material in a written self -study for review by the IFNA Education Committee.  The information will also be evaluated by a team of on-site visitors to determine if it meets the IFNA Education Standards. Guidelines for this international experience will be provided by the APAP manager.
There is no cost to the selected program. Approved expenses will be paid by a grant from IFNA. Anesthesia programs interested in participating should submit a written request to participate by January 31, 2021.  The completed application should be e-mailed to the IFNA Executive Office at ifna.rod@orange.fr.
A nurse anesthesia program must meet the following requirements to be selected to complete the application process for Level #3 IFNA Accreditation.
Eligibility Requirements:
The country where the program/school is located needs to be an IFNA member or become an IFNA member prior to hosting an IFNA onsite visit.
Admission requirements include an education in nursing that prepares a student to succeed in the program.
There is official evidence from a governmental entity that the program is currently authorized, recognized, chartered, audited, accredited or has some equivalent official status in the country, if available.
There is evidence that the program has not been denied approval, recognition or accreditation by a governmental or nongovernmental accreditation or quality assurance entity. (This requires the signature of a program official for confirmation.)
The program has graduated at least 5 classes of students from essentially the same curriculum.
A completed application, "IFNA Accreditation Grant Application for Nurse Anaesthesia Program Accreditation", must be submitted
A statement that addresses how accreditation will benefit the program is required.
A pledge by the program that it will cooperate with the IFNA Education Committee in meeting timelines is required.
All nurse anesthesia programs are welcome to apply. We are especially interested in applications from programs located in IFNA member countries that do not currently have a program/school with IFNA accreditation.
Grant applications and advise concerning the accreditation process will be available from Mrs Madsen APAP  Manager: apap@ifna.site
Please submit your application by the 31. Jan. 2021 deadline to:  ifna.rod@orange.fr.
May 2019 /December 2020/ MR