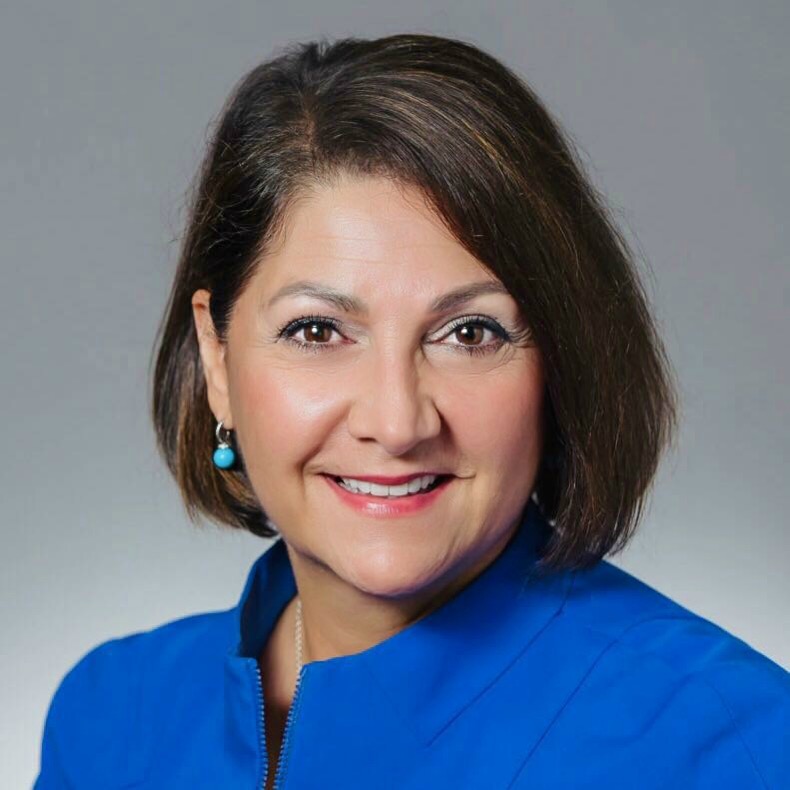 President's message January 2023
IFNA January President's Update
Exciting news to share. In October, the International Council of Nurses received an invitation from the United Nations to nominate candidates to serve on a new project:  the Global Surgery Learning Hub. This is a new program that will offer online education for the surgical team – surgeons, anesthetists, perioperative nurses. There are 3 committees, and the goal was to include practitioners from each area on each committee. Project Team invitation to join the Content Committee. ICN President Dr. Pam Cipriano contacted me to ask if I was interested in serving, and of course, I said yes! In late December I received an invitation from the UN Global Surgery Learning Hub Project Team leaders to join the Content Committee, which was my first choice. Honestly, I was stunned to have been selected and am so excited for this opportunity to represent nurse anesthetists on this level.
Our committee is responsible for developing inclusion and exclusion criteria which will be used to measure current global surgery online learning materials for possible use in our Hub. After review, we will recommend materials for included content. Further, we are to continue to refine our criteria, document our decisions and submit progress reports on our content reviews.  The committees are all working online with monthly meetings and several hours of prep work will be required prior to each online meeting. There is no expected expense to IFNA or ICN for my participation. Our first meeting on February 6th.  Committee members include:
| | | |
| --- | --- | --- |
| Name | Specialty | Location |
| Andrea Parker | Surgery (General) | Kenya |
| Jackie Rowles | Nurse anaesthetist | USA |
| Lubna Kahn | Surgery (General) | USA |
| Musliu Adetola Tolani | Surgery (Urology) | Nigeria |
| Kokila Lakhoo | Surgery (Paediatric) | UK |
| Adolfo Leyva-Alvizo | Surgery (General) | Mexico |
| Rick Gardner | Surgery (Orthopaedics) | Ethiopia |
| Rahel Nardos | OB/GYN | USA |
| Luiz Fernando dos Reis Falcão | Anaesthesia | Brazil |
| Claude Martin Jr | Surgery (Orthopaedics) | Switzerland |
| Francesca Vitucci | Project Team member | Switzerland |
IFNA Activity Update
The IFNA officers and ED will be meeting with the WFSA Officers and CEO on Tuesday March 21st.  This will be our second face-to-face meeting.  Our first was in 2019 and we had planned another meeting in 2020 which was canceled due to COVID travel restrictions.  We will be meeting in London.  This is a time for us to get to know each other a bit more, meet the new WFSA CEO, discuss our organizations' interests, and hopefully identify some areas or initiatives we can work on together.  I will provide you an update after the meeting.
The Congress Planning Committee has scheduled site visits to both countries who have bid for the 2026 World Congress of Nurse Anesthetists. We will travel to Brisbane, Australia for a site visit on March 27th and 28th. Our second visit is scheduled for April 24th and 25th to Kyoto, Japan.  After presentations by both sites at our May meeting, and discussion, the Executive Committee (Officers and 6 elected CNR) will vote to choose the winning bid for 2026.
Also in April, I will be attending the International Anesthesia Research Society (IARS) meeting in Denver, Colorado. Pascal and I serve on the WFSA Global Anesthesia Workforce Survey committee and two+ years of our intense research efforts have now concluded.   The committee has been working on a draft article to submit for publication. WFSA submitted an abstract to present preliminary research findings at this meeting and included me one of their panelists. Our session is entitled: "The Anesthesia Workforce – Who's Doing the Work?". I will be presenting the nurse anesthesia data.
The May IFNA meeting is scheduled in Reykjavik, Iceland. The CPC will meet on May 11th.  The Executive Committee will meet May 12/13th. The Education Committee will be holding APAP training May 11th and meet May 12/13th.  The Practice Committee will also meet May 12/13th.
The International Council of Nurses is holding its board meeting and conference in June.  The meeting is in Montreal. Pascal and I will be attending the board meeting as affiliate organization members. I will be staying for the meeting.  Education Committee member Aaron Sonah and I are co-authors with Janet Dewan, PhD, CRNA and Eileen Stuart-Shol, PhD, ANP-BC on an accepted abstract for presentation entitled:   "AN ADAPTABLE ADVOCACY STRATEGY SUPPORTING THE ADVANCED PRACTICE OF NURSE ANESTHESIA CONTRIBUTIONS TO UNIVERSAL HEALTH COVERAGE"
Further, Aaron and Eileen are also authors of another abstract accepted for presentation at this ICN meeting.  The title is "ACCELERATING THE TRANSLATION OF EVIDENCE TO PRACTICE: TRANSNATIONAL NURSE ANESTHESIA ROUNDS" 
 Congratulations Aaron!  We are all so proud of you and these accomplishments.
Thank you to all of you who provide high quality anesthesia services every day, and who are advocating for our profession.  You are making a difference in the lives of our patients and contributing to global health.
It is my honor and privilege to serve alongside all of you.
Blessings,
Jackie